Andre and Luiz went to Auburn, Alabama, on November 21st to cheer on the Vandals, their favorite college team. Andre won the 2015 Farm Bureau Insurance Fly Away contest and with it two round-trip airline tickets to the game, one night's stay at the team hotel, two game tickets, and transportation to and from the game. Andre invited his friend Luiz Machado to go along.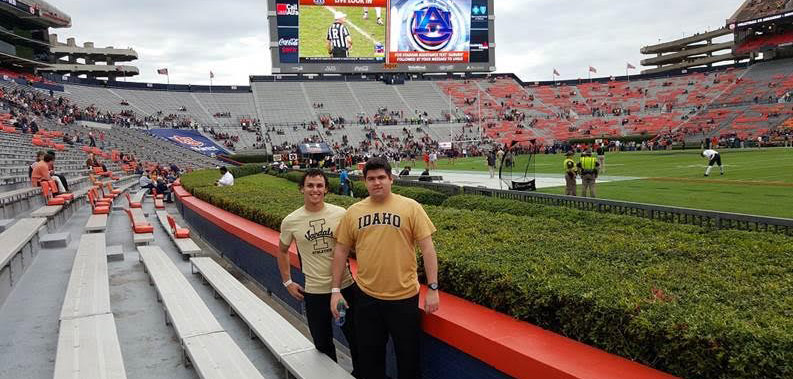 Luiz Machado, left, and Andre Banhate stand ready to cheer on their Vandals inside Jordan-Hare Stadium in Auburn, Alabama.
Once in Alabama, the two couldn't help but be impressed with all the pageantry and football history associated with the Auburn Tigers. Jordan-Hare stadium is home to the Auburn Tigers and holds 87,451 fans, making it the 10th largest stadium in the NCAA. The Tigers won the game 56-34, but Andre and Luiz still experienced a trip they'll never forget and a solid effort by the Idaho Vandals.